OPENING DAY:
SATURDAY
FEBRUARY 29TH
DOORS OPEN AT 9 AM
We know it's been a long time coming, and the day is finally here to show you what we've been working on at Theory Wellness.
Please read through this post to learn more about visiting and purchasing recreational cannabis.
WHERE TO PARK:
We have over 40 parking spaces, all on our site making for an easy, and quick visit!
Plus, if you pre-order, we have designated spots for you to park, marked on the map below.
FIRST FARM GROWN CANNABIS IN THE EAST
To celebrate our opening, we will be dropping the first outdoor farm grown cannabis in MA!
We take a unique and holistic approach to our farm. Learn more about our regenerative approach to outdoor cannabis farming below.
FARM GROWN
CRAFT CANNABIS MEETS CRAFT COFFEE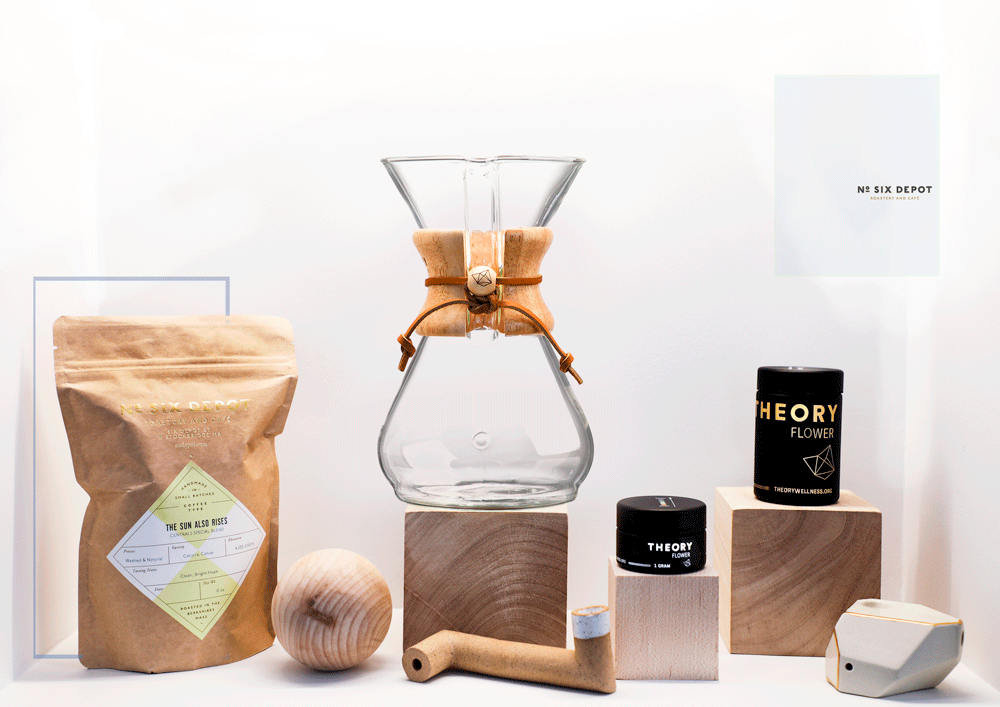 For our Opening Day, we have partnered with two local businesses to provide you with a craft coffee experience (to enjoy with your craft cannabis). Chicopee based business CHEMEX® will be brewing coffees from Number Six Depot, based in West Stockbridge MA.
CHEMEX® is a family owned company located in Western Massachusetts. In their factory they manufacture every coffee filter and hand-tie every coffeemaker – just as they have done for nearly 80 years. Their mission is to provide superior coffee brewing equipment globally and carry on the legacy of the iconic CHEMEX® coffeemaker. Number Six Depot sources high-quality, ethically-green coffee and roasts them in small batches in order to bring out the unique regional qualities in each bean. There will be three different blends available on our opening day
Notes from the Underground
A deep blend of Indian Monsooned Malabar, Brazil Highland, and Costa Rica Terrazu to create a rich, deep, chocolate-y blend, great as a pour-over or espresso.
Bali Blue Moon
This bean is shade-grown, eco-friendly, 100% organic coffee that is planted alongside trees such as Erythrina, Albizia, Tangerine and Orange. Blue Moon is part of a traditional farming structure—like a co-operative—where all profits go back to the farmers themselves.
Costa Rica Terrazu
Blessed with just the right amount of tropical acidity, the soil of Tarrazú produces a coffee of tremendously unique quality. Grown at no less than 4200 feet with brilliant acidity, this blend produces a full body and rich aroma.
NO RIDE? NO PROBLEM.
We'll happily cover part of your Uber ride to get here.
We have a limited amount of Uber vouchers for our customers on opening day. Here's how to redeem them:
Simply take an Uber ride from your destination to our Chicopee location between 9AM and 9PM on Saturday, February 29th, and we will cover $10 of your ride.
Use the code ek8r6hv to redeem the offer.
*While supplies last.